NWRA STEELCITY PASTA DINNER
Posted by CoryCruise on November 9, 2013 News | | No comments
https://www.facebook.com/events/592025207507284/
NWRA Steel City is hosting there Amazing $10 all you can eat Pasta Dinner on November 16th. 
I've had the honour of playing this event last year and it was an incredible meal, but even more than that….it was an Amazing show of support for our Veterans, Cadets, and active Military. Don't Miss Out! Save the Date because it's going to be an amazing night!
WHAT:… Pasta and meatballs all you can eat for $10 a person. Includes great door prizes, good times and LIVE ENTERTAINMENT by none other than the winner of Niagara's Next Star CORY CRUISE!!! He is worth the price of admission, so look at it like a free dinner!!! Tickets from any member of the NWRA and at the door. All proceeds go to supporting veterans, cadets and active military.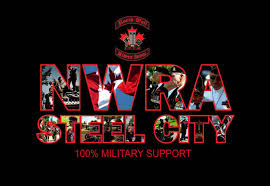 WHERE: The map to retreive the venue. It's at the Royal Canadian Legion Branch 58 at 1180 Barton Street East in Hamilton. Upper halls. We start serving dinners at 4pm with closing planned for 8pm. If you have any questions please call me at 905-312-4734. Keven
WHY: Also, Please join the NWRA Facebook page and let's together raise awareness and make a difference!
Thanks Kindly cc.
Got something to say?