Cory Cruise opening for Bowfire at IlluminAqua.
Posted by CoryCruise on August 29, 2013 | No comments
http://www.niagarafallsreview.ca/2013/08/29/cory-cruise-opening-for-bowfire-at-illuminaqua
http://www.wellandtribune.ca/2013/08/29/cory-cruise-opening-for-bowfire-at-illuminaqua
   By Victoria Gray, The Tribune
WELLAND – Niagara's next music star is rising.
When Cory Cruise closes his eyes and strums his guitar on stage, he says, it's almost like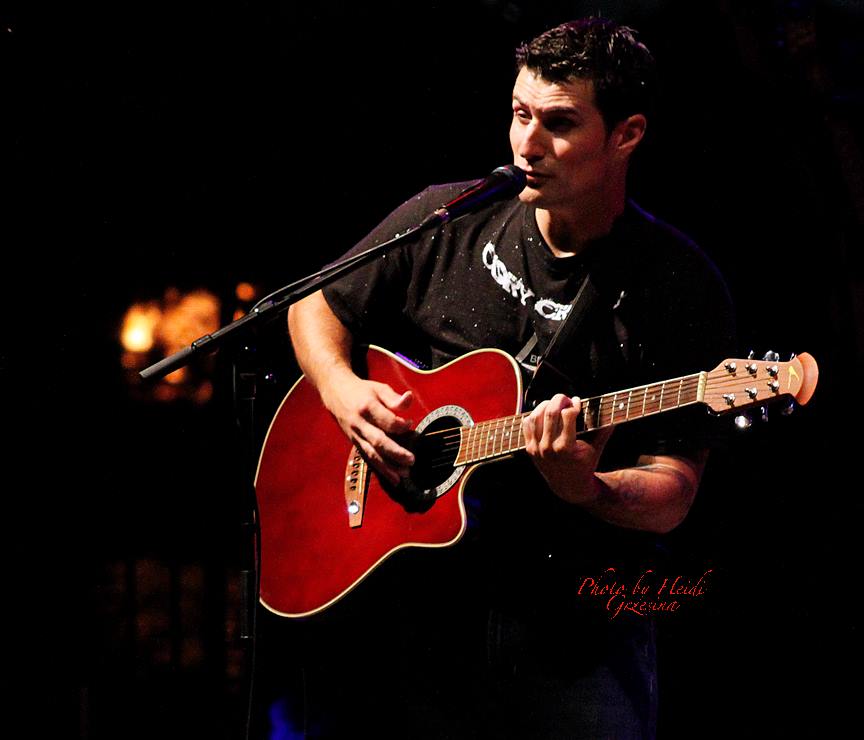 he's not there anymore — it's like he's floating.
"There's nothing like (being on stage)," he says. "It's my happy place. It's where I'm nervous, but most comfortable, too."
When he opens his eyes and see's the crowd cheering for him, it's almost like a dream.
The Welland native will live his dream Friday night when he opens for Bowfire at IlluminAqua's Celtic Festival at 8 at the Merritt Park Amphitheatre.
It will be the second time he has played on the floating stage. Cruise won 15 minutes of stage time at an IlluminAqua show last August after winning Seaway Mall's Niagara's Next Star contest.
"It went really well last time and they invited me back this year. I'm really excited," he says. "I can't think of another stage as beautiful as this."
Cruise says he gets extremely nervous about performing live, despite the fact that he loves it.
"I usually don't eat the day of the show my jitters are so bad," he says. "I'll probably go shopping. How much much I buy is a good measure of how nervous I am."
This time he has an hourlong set to fill — and as part of the final weekend in the IlluminAqua concert series season. Cruise's genre is mainly adult contemporary, but he plans to do some Celtic covers along with some of his original songs.
Before a show he often tries to find a quiet corner in which to play his guitar to himself or listen to some fast-paced music to calm himself down.
The homegrown acoustic musician will give away 1,000 CDs with three singles Friday night. He'll also sell full-length albums and T-shirts.
"I'm definitely going to stick around after my set, but I can't really think of anything past watching Bowfire. I'm excited to see and hopefully meet them," he says.
The Bowfire company comprises more than 20 virtuoso string players, backup musicians on keyboards, bass, percussion, guitars and cello. Fiddlers in the company also step and tap dance.
According to the Bowfire website, the company "attempts to take audiences on a musical journey that moves seamlessly from jazz, classical, bluegrass, Celtic, rock, Gypsy, world, Texas swing and Ottawa Valley and Cape Breton styles and mixes in incredible step and tap dancing and a beautiful voice."
Twitter: @VixeyG
Got something to say?